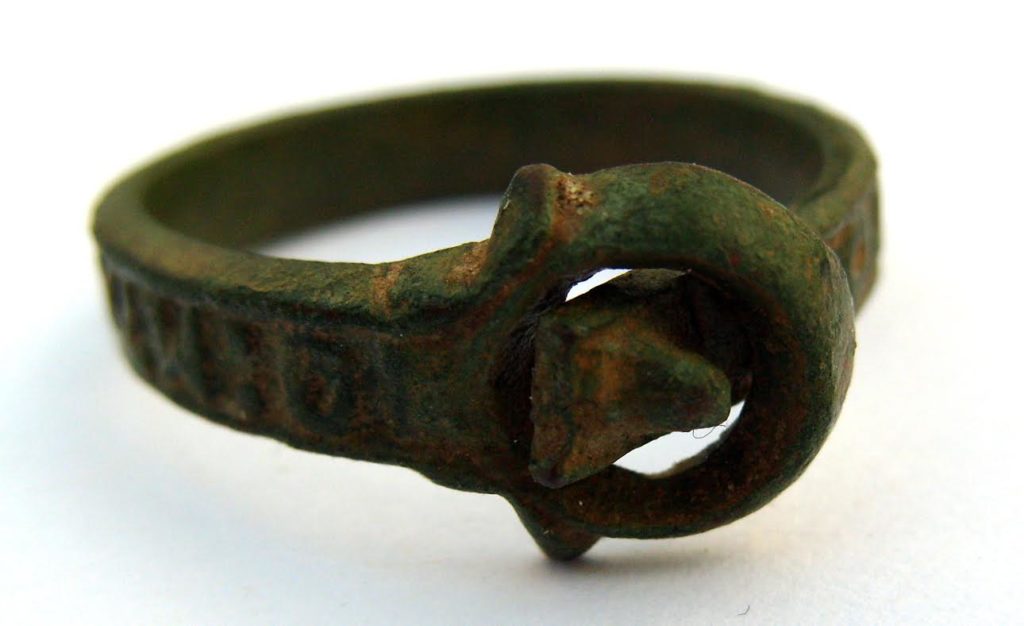 Piety and fidelity are the primary aspects of what drive the need for a memory of love. The idea of…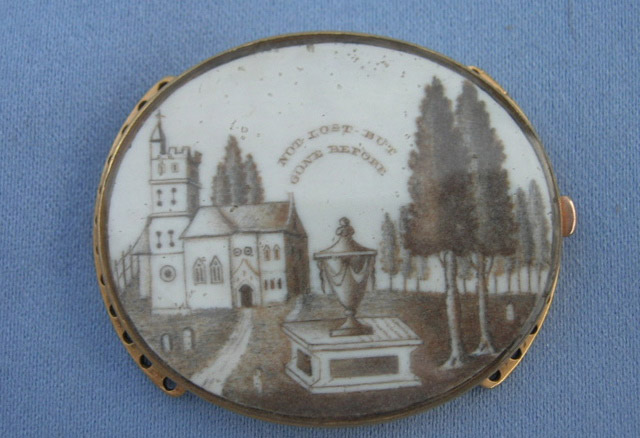 Two of the greatest art styles to affect mourning and sentimental jewellery are neoclassicism and romanticism, looking back to classical ideals, a renewal of antique art and thinking, which permeated through to architecture and even literature.
This example holds the words 'Not Lost But Gone Before' and exemplifies this style, with its urn (harkening back to the Greek style and draped for mourning), though it is trapped in a contemporary setting of a church and cemetery. Painted with sepia and hair, this is a beautiful example of its form and time.