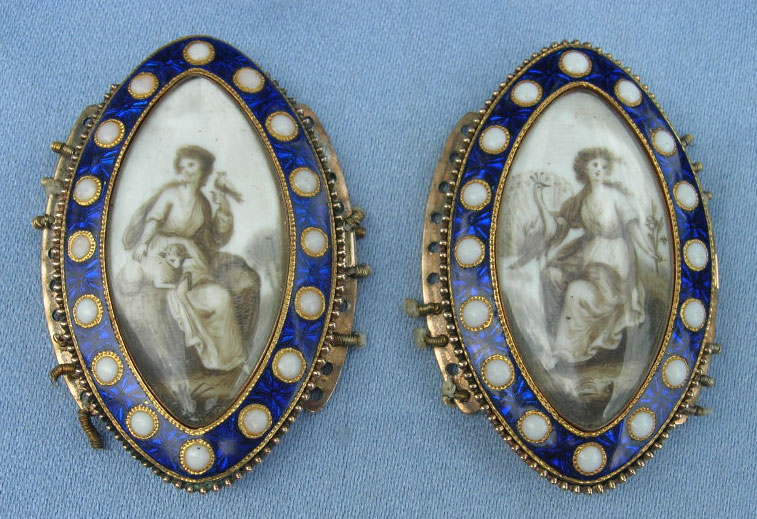 Symbolism in Neoclassical jewels were necessary; they reflected the status, wealth and humanistic approach to life of the late 18th century and present this as an adorning item of fashion.
These bracelet clasps work in beautiful harmony and can tell a very long tale. As jewellery historians, Dear Mourners, I'm going to present to you all the elements you need to discover what you can about their magnificent symbolism. Let's start with the symbolism articles below.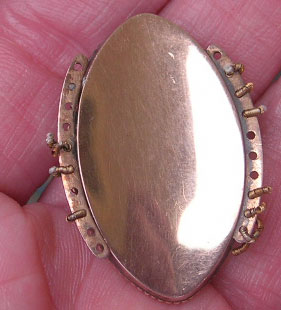 How many can you spot? There's quite a few! Post in the comments or over at the Facebook group to discuss with others.
Now, how about the age? Start with the shape and you'll start to get a good look at contemporary pieces:
And finally, the bracelet itself:
From all the above, you will be able to discover the symbolism, construction and overall intent of the jewel, put into a time frame within a ten year period.
So, good luck and share your research!
Courtesy: Barbara Robbins