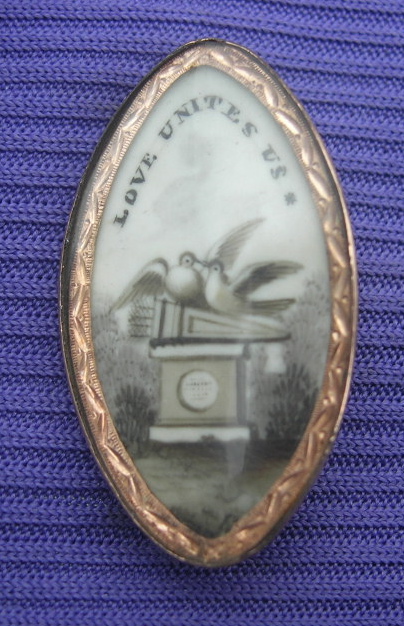 This sepia brooch exemplifies its style and setting in fashion, as often sepia miniatures are considered by many to be predominately for mourning use, but they were simply a fashionable item.
For a time when Romanticism was at the height of fashion, displaying token of affection upon the body was not only a necessity, but a matter of pride.
In this jewel, we have the quiver, the love birds and the plinth in a blossoming garden. With the narrower shape of the navette (typical of the mid 1780s) surtitled with 'LOVE UNITES US', all the symbols work in conjunction to make this a superb love token that would be given for its formal relationship statement.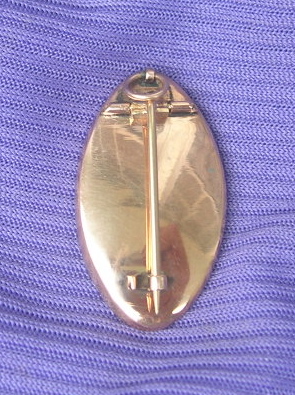 Further Reading
– "On This Shall Dwell the tender thought" Sepia Mourning Ring
Courtesy: Barbara Robbins
Dedication: Love Unites Us