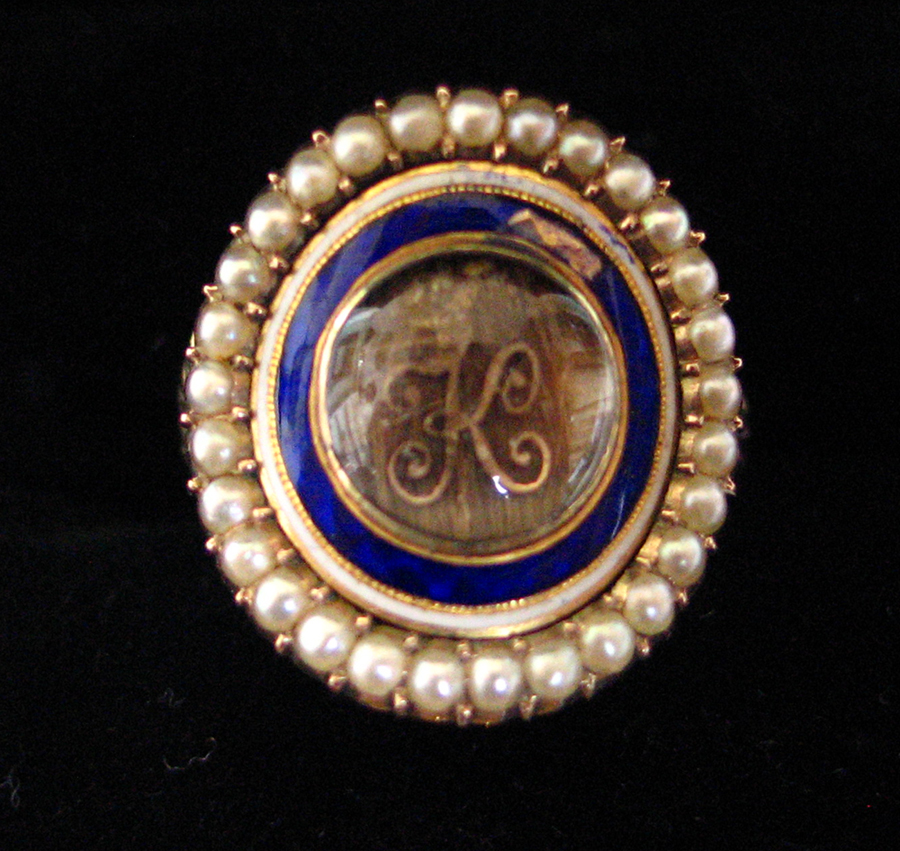 With neoclassical pieces, there is continuity to them and not just a broad period where different styles were mixed. Notice the increasing reliance on enamel work and its symbolism (blue: considered royalty / white: purity and innocence) as well as the placement of stones and the reliance of pearls.
The oval shape is an important one and a shape that can confuse a collector into dating a ring from the 1780s to the 1810s. One must consider that the Neoclassical era, with its c.1765 beginning introduced a way of displaying love and grief in jewellery through personalised mourning depictions and the use of hairwork as its own symbol, reflecting back on the wearer and the person being mourned. During the 1770s and 1780s, there was a lot of movement in styles that had not yet been standardised, hence the oval and navette shapes were used quite widely, with more standardisation between the two in the 1790s. This particular piece, with its contoured bezel and  the split shank captures the 1790s, where they were more inclined to be two pieces, rather than the 1780s, which was more of a singular flow from the bezel to the shoulders.
By c.1810, the oval shape became popular again and took prominence over the navette shape, as the size of the jewels reduced and the use of the sentimental depiction was mostly confined to miniatures and pendants, rather than rings. This became the rectangular shape that we know today as being very popular post c.1810 and moved into the Gothic Revival period.
Hairwork became more popular than painting on ivory and when symbolism was used, it became part of the gold work or enamel work. Using the initial of the loved one was a proud way to show affection to a loved one, rather than alluding to a loved one in symbolism.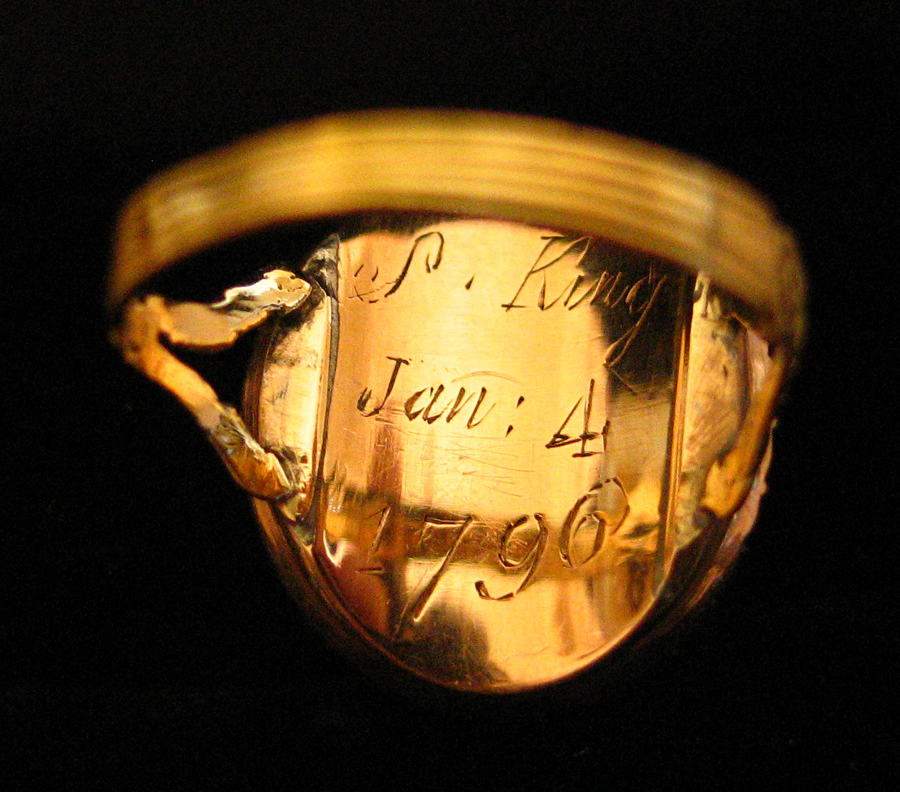 Notice the similarities between this piece and the other initial pieces of the late 18th century – their colour and materials. The use of pearls became more prominent and shanks and bands conformed to the shape of the finger. This piece is quite heavy with its gold work and very detailed around the shank. This scroll-work is on an exceptional quality and the oval face itself is another interesting point. The curve to the face bows in at the middle, with the glass memento being highly domed, rather than flat faced.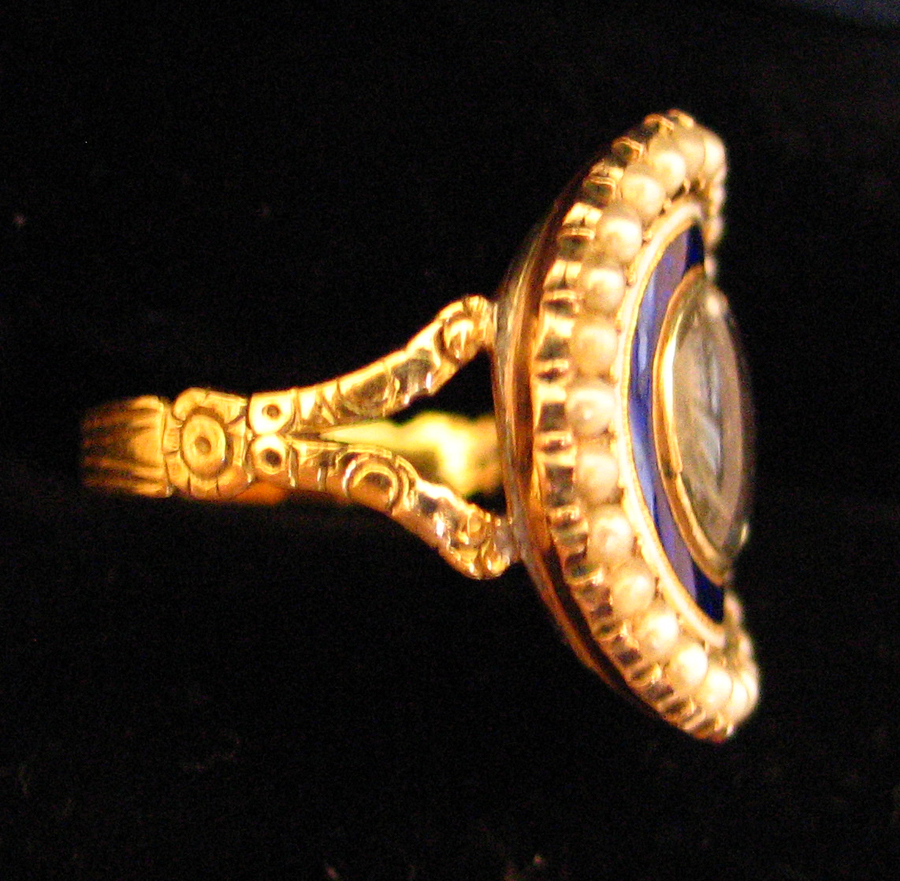 Further Reading
> Moss Agate Locket Ring, 1774
> Embroidered Hair on Silk/Material Ring, 1763
> Eternity Knot Ring Shows Changing Styles in the 18thC
> Neoclassical Oval Diamond Mourning Ring
Country: England
Year: Jan 4 1796
Dedication: S King, Jan 4 1796