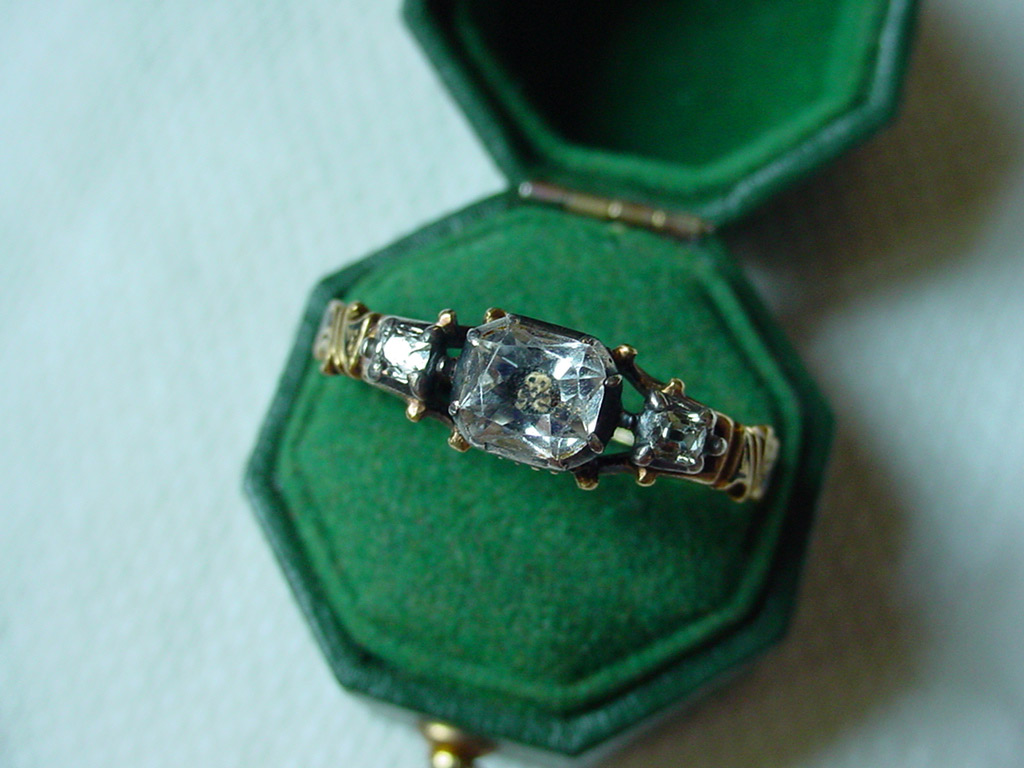 Showing the Rococo scroll-work, faceted crystal and the blossom gold work on the back, this piece is a proud example of mid 18th Century Rococo mourning jewellery.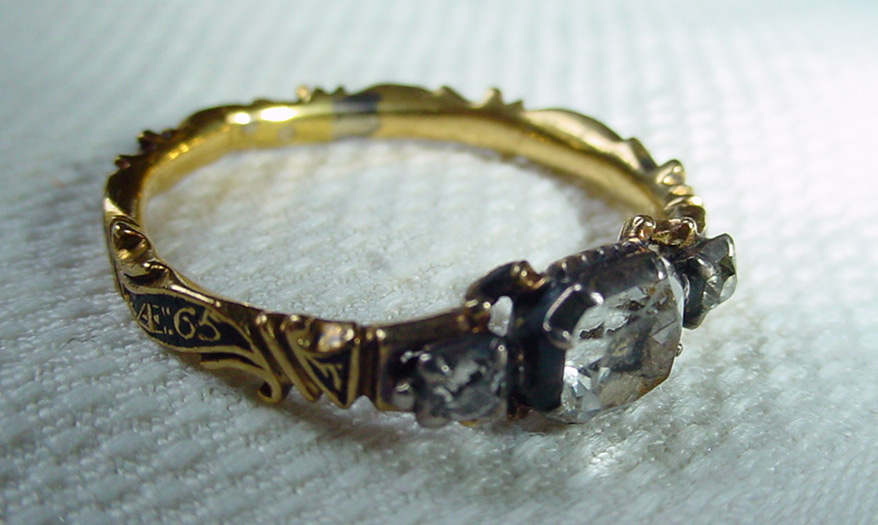 Memorial jewellery reflects popular art of its time, and pieces like this find themselves pushed between the latter 17th Century pieces and the neoclassical ones.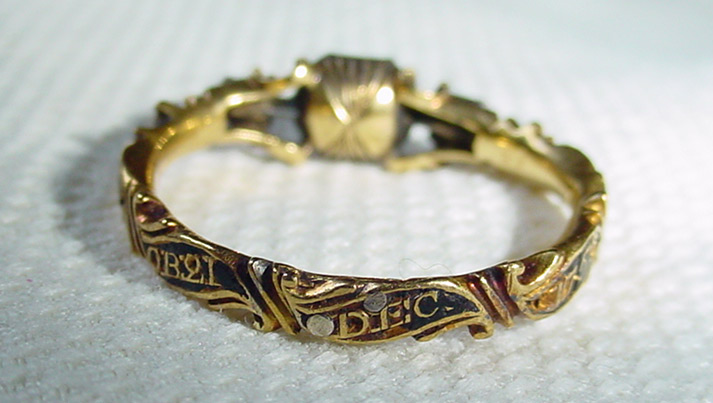 This has early repair work to the back, but the enamel work is in good condition, which is becoming more difficult to find as these pieces are appropriated by museums.
Note the ordered style to the ribbon/scroll band that reflects more of the order of the Baroque and less of the overt style that you can find in the Elaborate Rococo Memento Mori Ring, 1740 or 1761 Rococo Memento Mori Skull Ring; it shares more of the influences of this White Enamel Memento Mori Ring, 1740 for a 16 Year Old.
1755 was a time when the Rococo movement was ingrained in the cultural landscape of Britain, it was less daring as it had been when introduced in the 1740s, but it still was adapted as a mainstream fashion to suit mourning and sentimental jewels.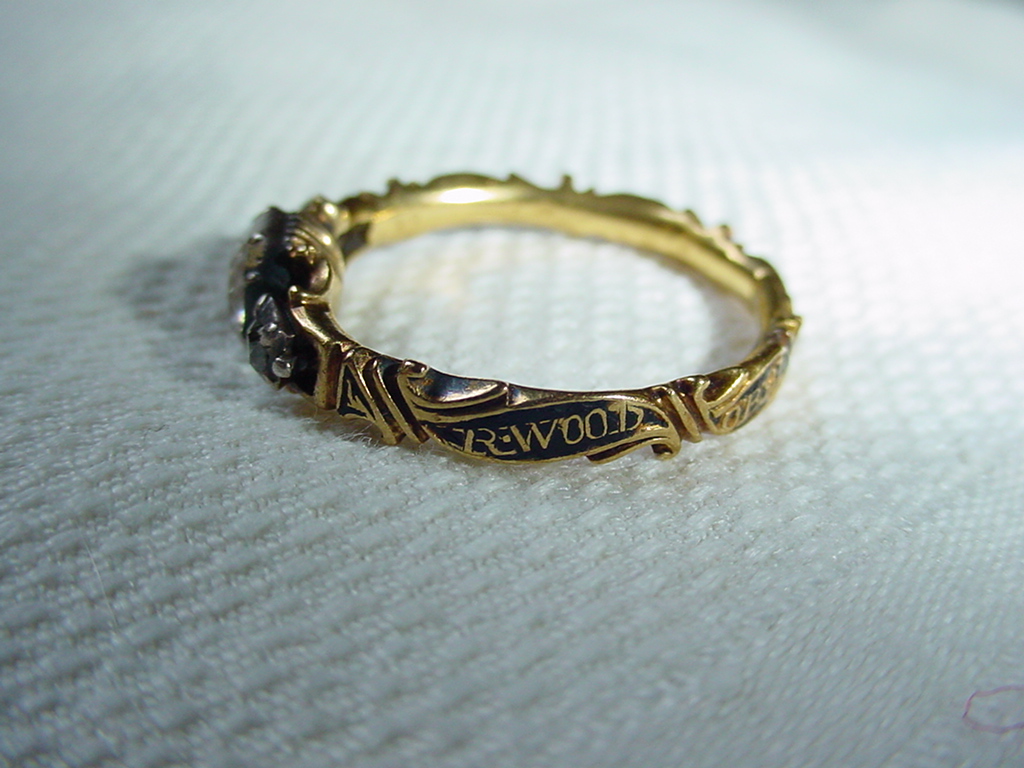 Having three crystals on the top, this piece shows a move towards the significance of materials in jewellery for its time. The skull and crossbones motif was becoming increasingly anachronistic by this time, but was used most commonly under crystals when put into effect.
Courtesy: Jean Papin
Year: 1755