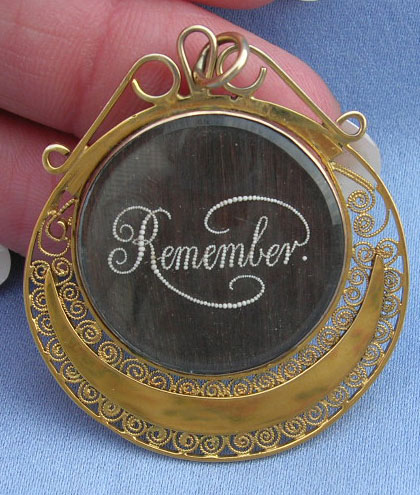 Jewellery and design are both a dance in the art of subtlety. Symbolism is often the outcome of this, with the interpretations of old jewels being acknowledged by future generations and often imposing modern sentiment towards their form and function. For so many different reasons do sentimental and mourning jewels have their smaller elements becoming part of their whole. The personality of the wearer is in the jewel as well as the accumulated fashion knowledge of contemporary styles. This is why it is so essential as jewellery collectors and historians to know peripheral jewellery and the resonant changes in fashion to adequately study why a jewel looks the way that it does. Much of the time, we can take a global view of a jewel due to its design, but the granular decisions that made it are often lost to time, so we can only suppose what those personal affectations may have been.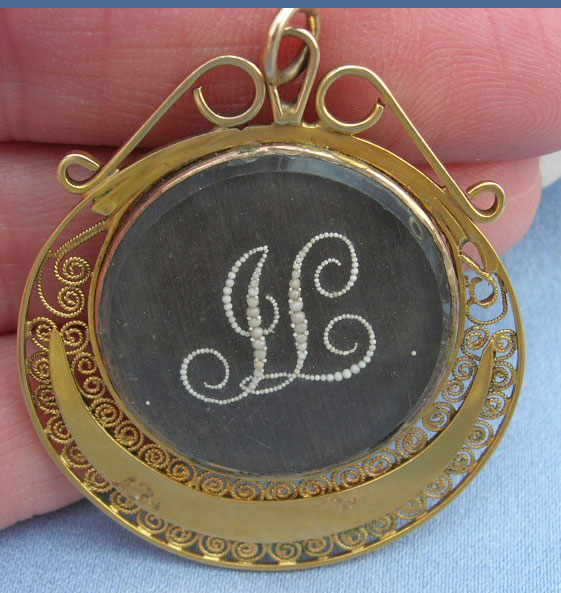 With this remarkable jewel, we see elements from the late 18th century and early 19th century working together. This evolution of design highlights the filigree, small beads with twisted threads, that had been an ancient invention and consistently used in jewellery. Due to this method, its use in different styles of jewellery was common and one must look to peripheral styles of a particular jewel for its origins. From the Gothic Revival jewels to the Etruscan, the 19th century was rife with reemerging styles in design and art and the influences of each characterise a particular age.
The seed pearls forming 'Remember' create a link through the turn of the 19th century to around the 1840s. As we've seen from the late 18th century, pearls constructing elements (or beads to construct similar symbols) were quite popular from increased trade routes across the world.
> Pearl and Blue Glass/Enamel Brooch: How Trade Opened Up New Possibilities in the 18th Century
Yet, we have the makings of a jewel that relates to the first half of the 19th century, particularly influenced by French designs. The following jewels are notable for this:
> Paper/Watercolour Neoclassical Miniature Pendant
> Embellished Georgian Heart Love Pendant
> In Memory of My Dear and Amiable Friend Urn/Hairwork Pendant
> Belle D'Amour Hairwork Pendant
From the bevelling of the glass to the written sentiment, this shows a clear move from the previous allegorical depictions of mourning and sentimentality.
But, there is also the crescent in use with this jewel, creating the south of its border. While a design motif, this may be construed as the late 19th century / early 20th century common star and crescent design. From this, it may be considered to be a honeymoon jewel, given from a groom to a bride on the honeymoon, or that it was a souvenir of travel to the Ottoman Empire. As previously discussed, one must look to peripheral jewels before a final consideration can be made. Indeed, this affects everything from its genuine meaning to its cost.
So, when looking at a jewel, be sure to cover all your elements first before reaching a conclusion as to what its age and sentiment truly are. What we can gather, however, is that this pendant with hairwork was given for remembrance and that is the most sentimental of all tokens of love.
Courtesy: Barbara Robbins
Dedication: Remember / IL