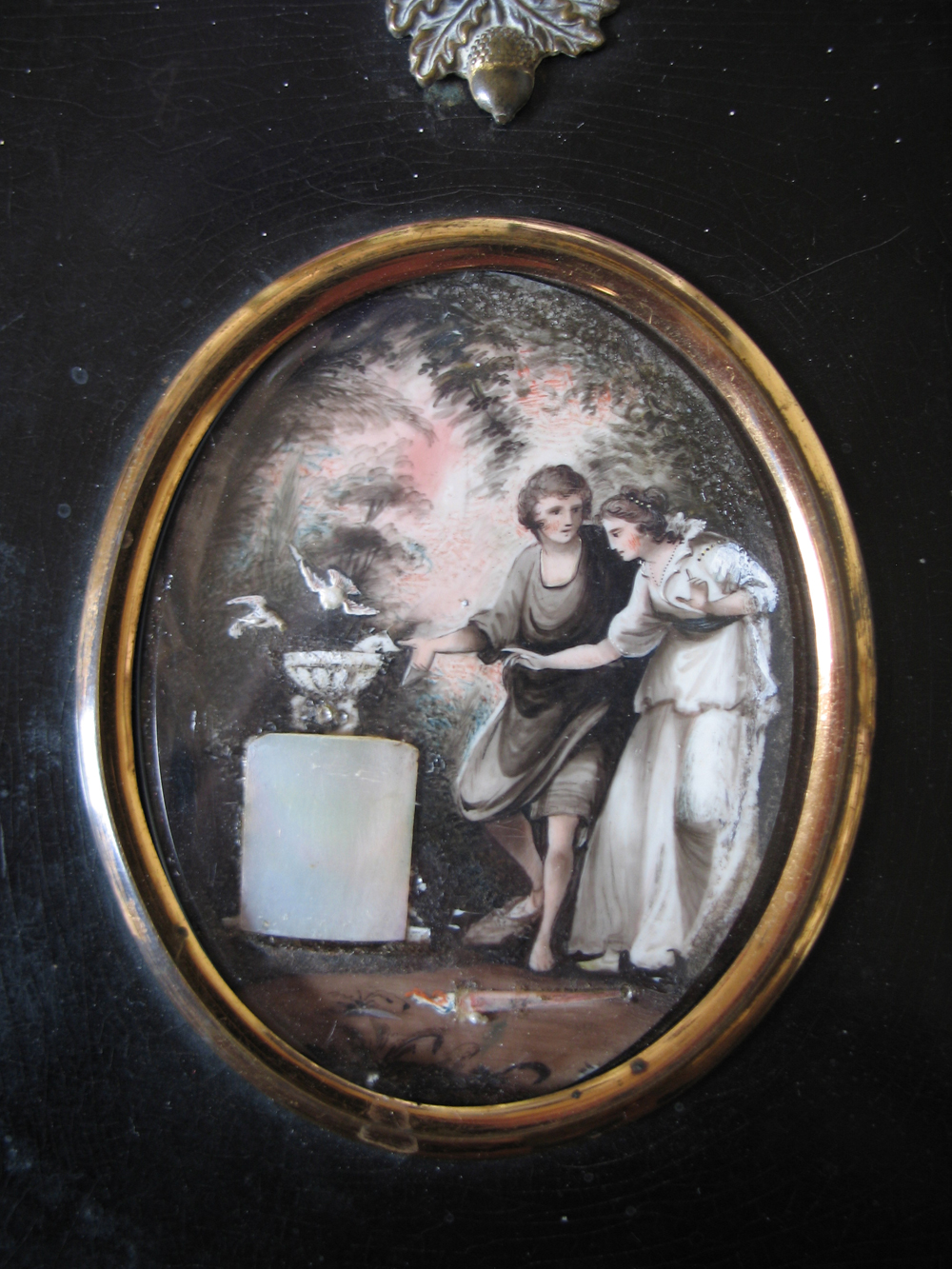 At the height of the neoclassical movement, symbolism became the most popular form of sentimental communication, making the true definition of a piece a personal message of the wearer and relegating the understanding of a piece for others a matter of art critique and opinion.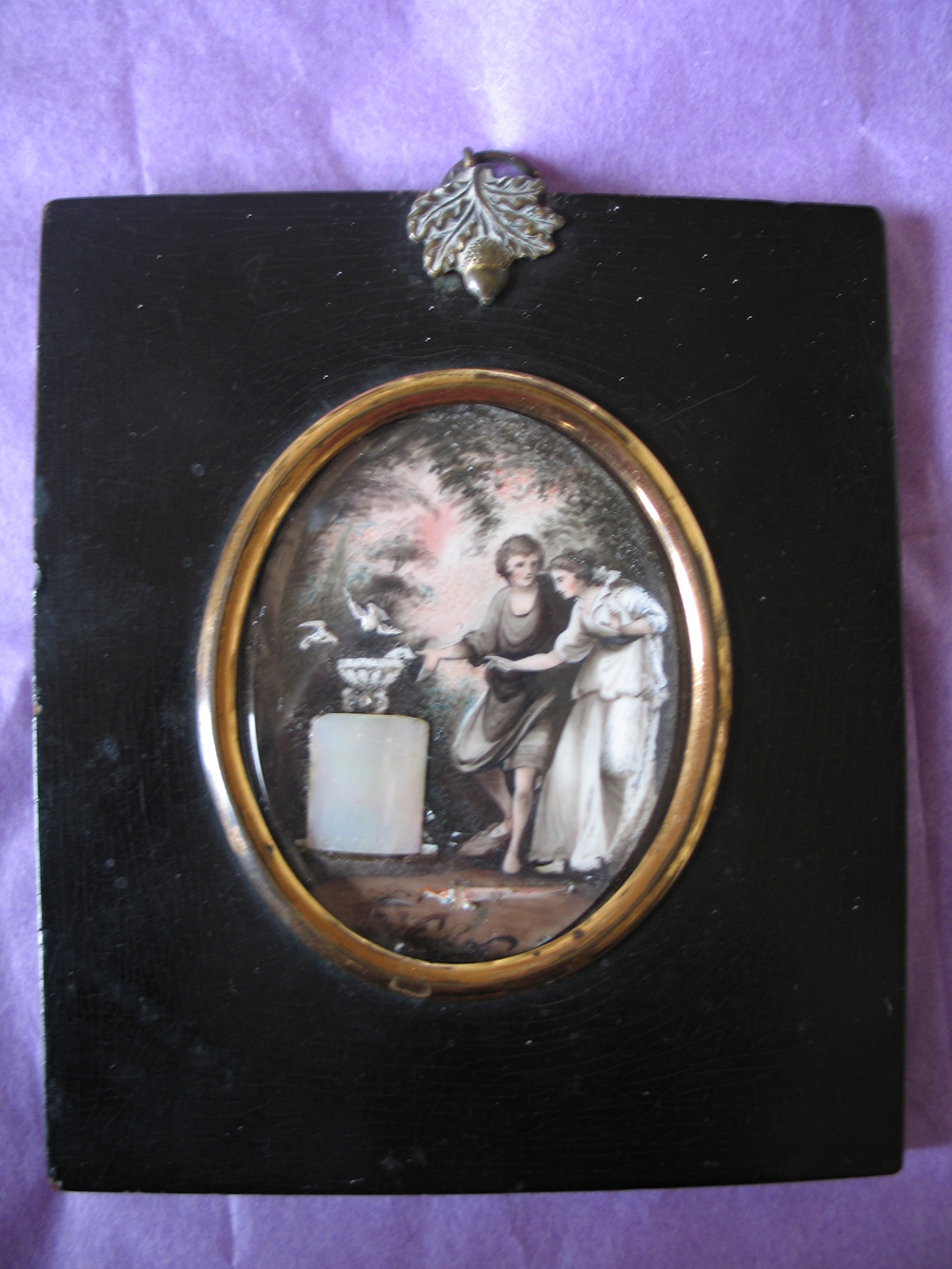 This particular piece is no different, showing doves, an unbroken column, fallen torch and the couple. Strong indications in this symbolism hint towards fruition and new life, hence the prospect of children or childbirth.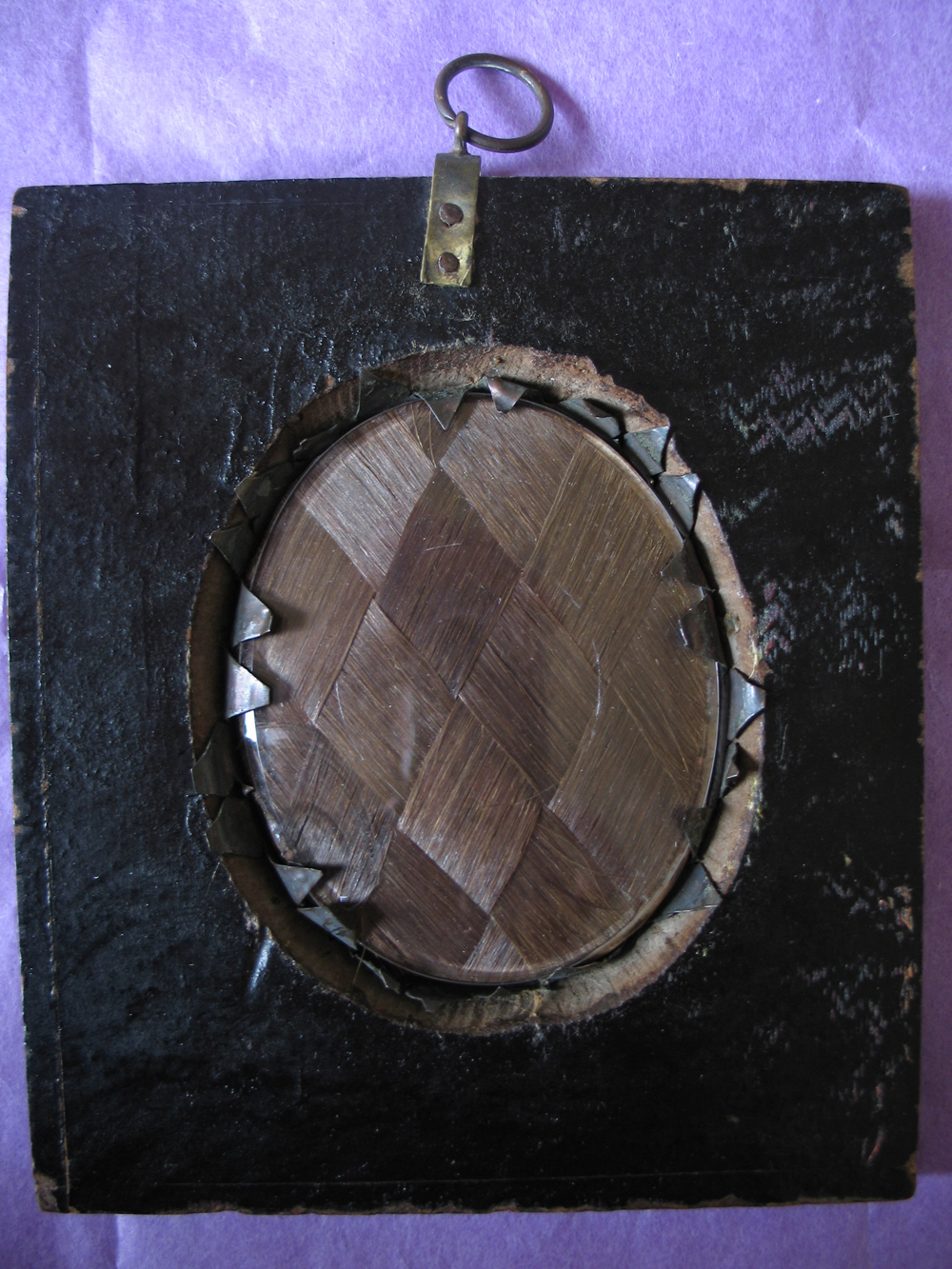 In its universal aspect, it is a portrait of love and the true meaning of why it was commissioned and how it was worn is strictly the prerogative of the person who commissioned it.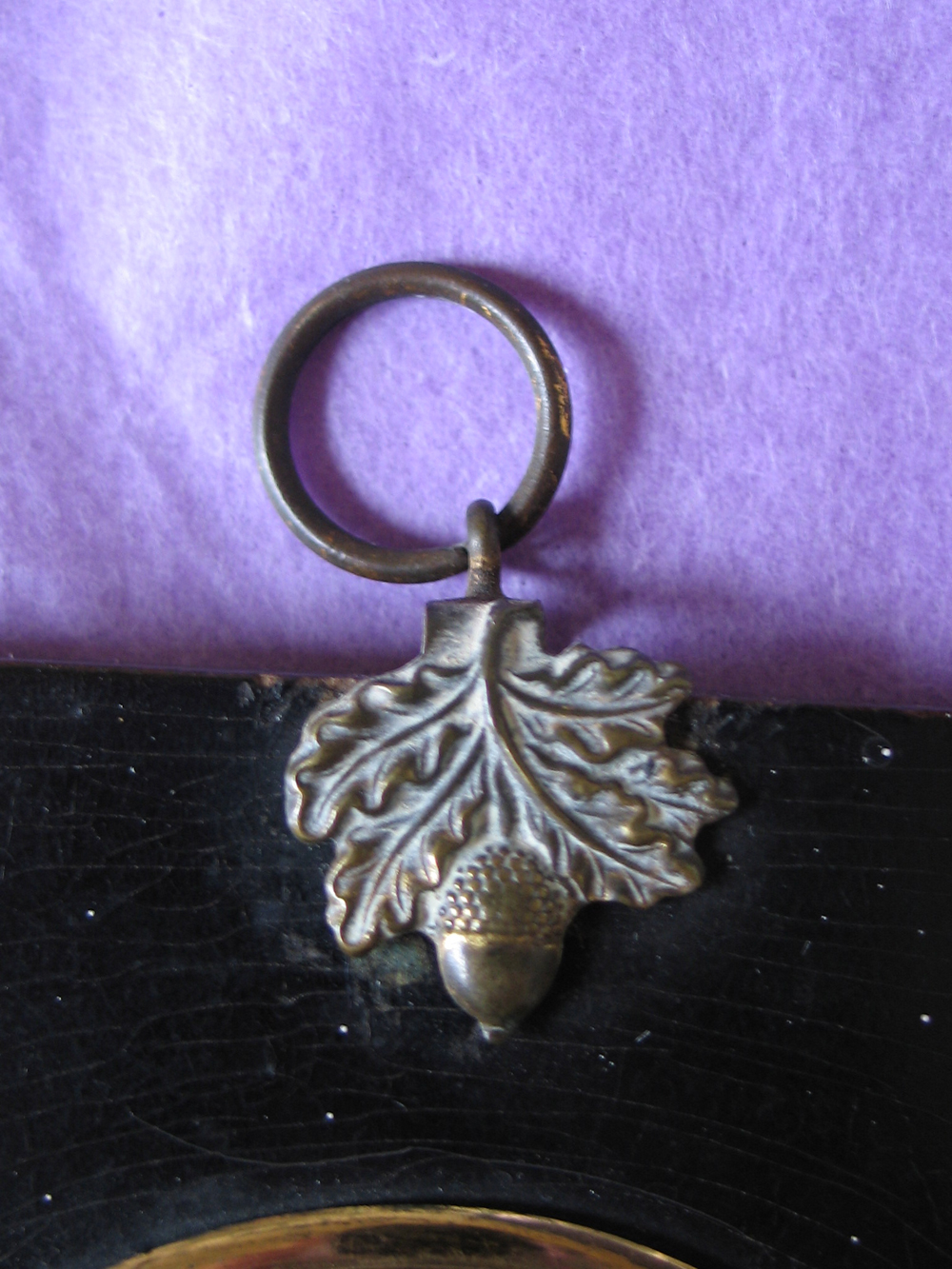 The ebonised wood frame with the acorn (strength) are typical of the 1820s and miniature casings, they transcend memorial and sentimental items to be simply a fashionable item of the period.