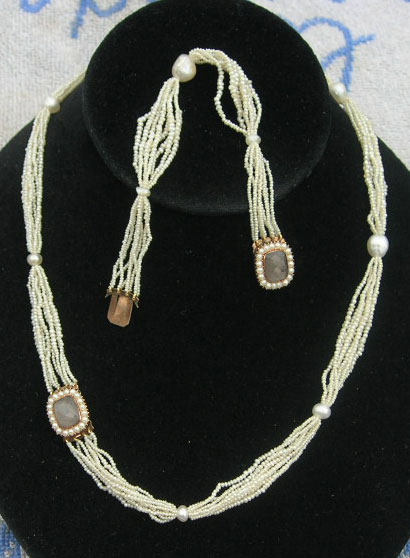 If ever there was a set dedicated to the glorification of pearls, these would be it.

The seed pearls combined with the pearls set into the memento enhance the sentimentality of the hair, as if the hair were the culmination of the strings of pearls leading into them.

The pearl trade of the late 18th century led to an influx of pearls as a sentimental symbol in jewels of the 19th century; many of which, we still consider to be relevant as symbols today. Along with the 'magic' properties of gems to be considered for their symbolic virtue over that of the ideallic sentimental symbolism depicting people in acts of mourning or love and painted on ivory or vellum, the pearl is fundamentally important as a material. For more on this topic, please read: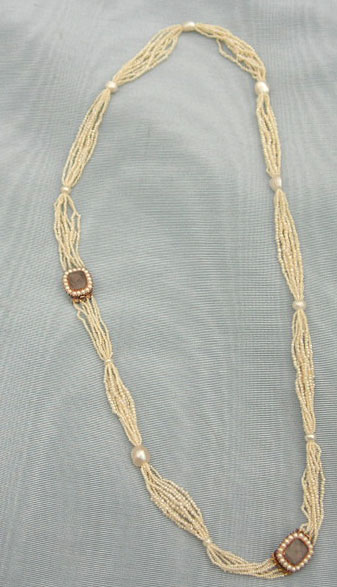 Courtesy: Barbara Robbins
Country: England
Year: Early 19th C.