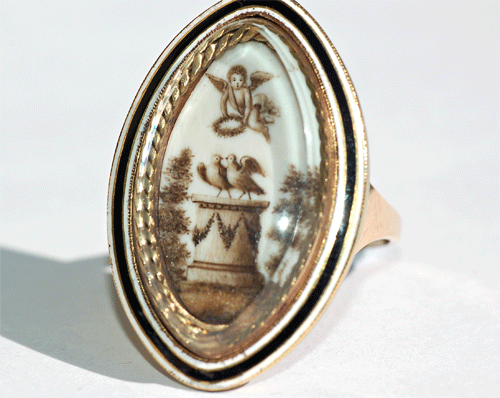 The transference into the Neoclassical period of the 18th century exemplified the humanist movement in such a way that, even today, we need to take a step back and look at how the impact in jewellery symbolism reflected this so profoundly. Begin by considering the previous social imperatives of being ecclesiastically focused throughout one's entire life. This covers art, which, while beautiful, is dominant to the point of reminding society about its obligation to the Church. Mortality is defined by the symbolism of death and judgement, motifs which show the skeleton, the hourglass, the mortal remains and the heralding cherubs.
Then we have this dramatic turn to the humanist movement where the person is the focus of mourning and death, where it was expected to show personal grief.
Fundamentally, this is the definition of love, the need to be with someone, the loss that not having that person causes one's self. This is why a jewel like this ring is important, as it shows both the sentiments that would be in a love token, given to a person during their life, and also the love that someone would feel within their grief.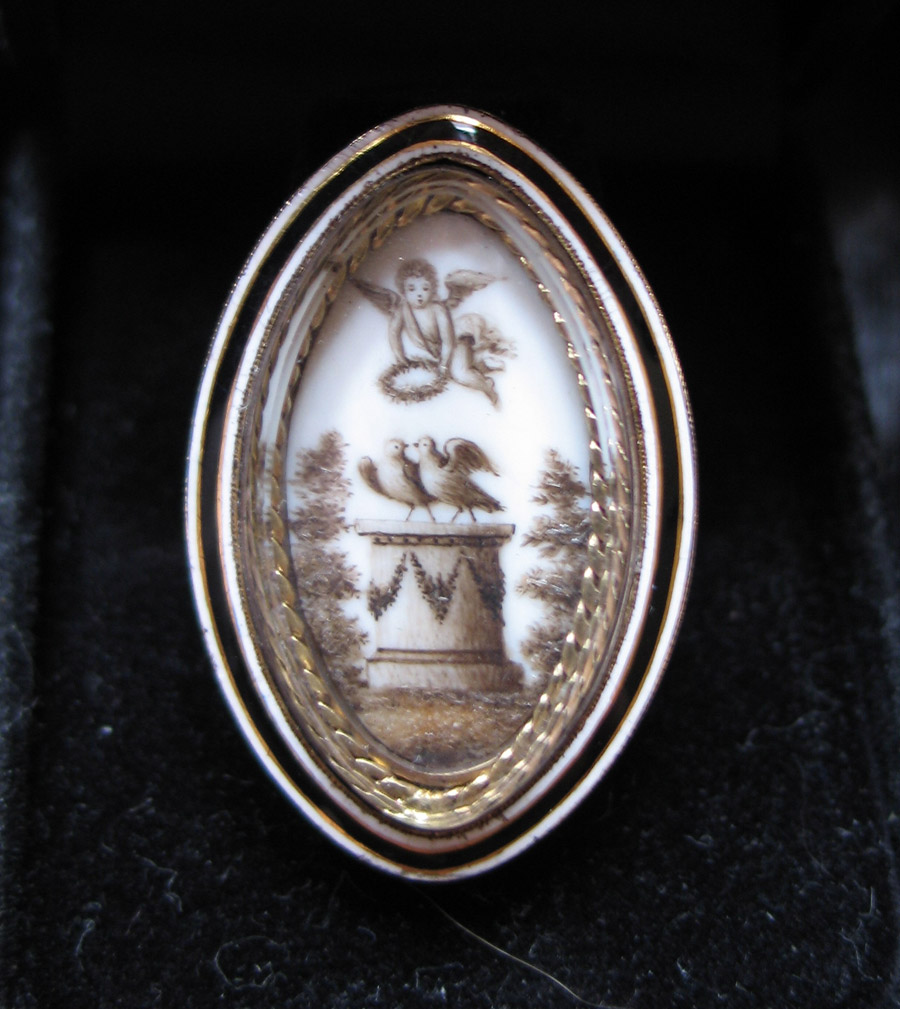 The black enamel border, flanked on either side with the white enamel denotes the death and innocence of the departed person. It's interesting to note that there are many social obligations that stem from the use of these enamelled colours – particularly the white enamel. Used for unmarried women and children, the purity and virginity this involves can reflect back on the relationship of the person to the wearer. Be it a mother, father, sister, brother, or close friend, it's a statement of their opinion and love.
There is a cherub offering a crown, suggesting glory of life after death and immortality, two pine trees for fertility, regeneration and fidelity, two love birds, who are looking directly at each other, almost beneath each other's wings and the unbroken column with garlands. The central focus here are the birds and note how the design of the symbols show a connection in duality. Two lovers and a monument to eternal love is the central conceit to this piece and that is a focus point that jewels of previous times could not depict. Here, the person, the lover has a keepsake of their loved one and it relates directly to the wearer.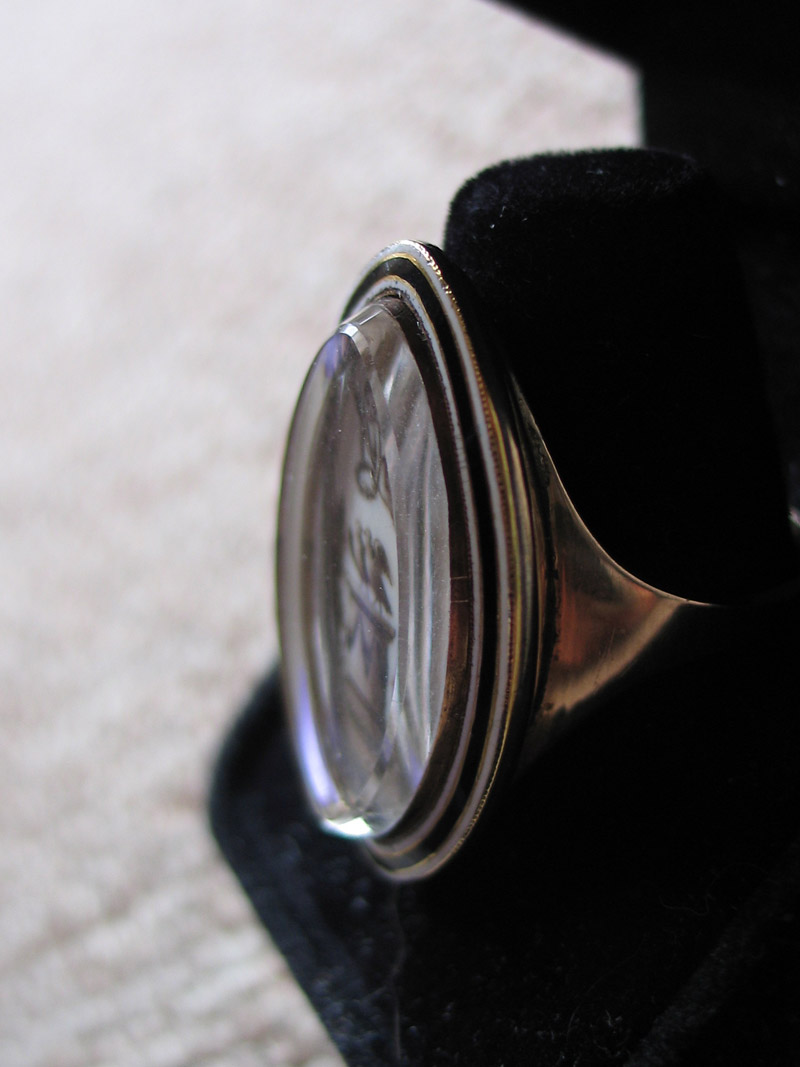 In terms of its construction, it is good to note that the glass (or crystal) has been replaced over time. This would have been domed, rather than the hard, faceted edge, which is a modern introduction.
Often when asked about not wearing jewels of a personal nature for someone else, it's pieces like this that were created for the love of an individual, which is wonderful to admire, but not to interfere with.
Country: England
Year: 29th January / 1792
Dedication: 20 years 10 days