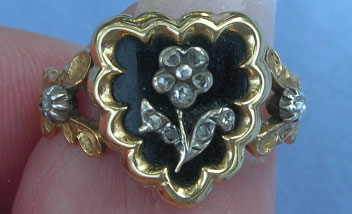 Another example of the 19th Century Rococo Revival in jewellery. Other examples can be seen in the Necklaces and Chains and Lockets and Accessories areas.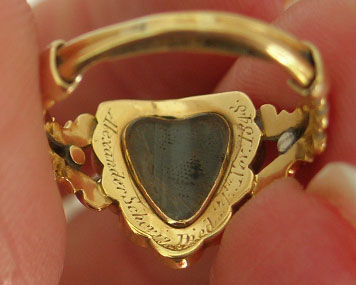 Very elegant in its use of the forget-me-not with diamond (a form that would carry through until the early 20th Century) and the Rococo scrollwork to the love heart shape, this ring is understated and quite beautiful.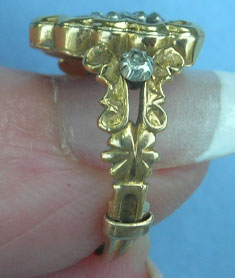 As can be seen with the memento placed under glass in a heart shaped compartment in the back, fashion would dictate this would be a popular place for the memento rather than on display.
Courtesy: Barbara Robbins
Country: England
Year: 24th November, 1848
Dedication: Alexander Schevn